Warning
: Trying to access array offset on value of type null in
/var/home/hobbies/public_html/wp-content/plugins/contextual-related-posts/includes/content.php
on line
49
Warning
: Trying to access array offset on value of type null in
/var/home/hobbies/public_html/wp-content/plugins/contextual-related-posts/includes/content.php
on line
49
There is simply no denying that flowers and plants can do wonders to enhance the overall beauty of homes and commercial properties. To further boost the natural appeal of your plants and flowers, you can place them in wooden flower pots.
Wooden planters are available in various materials, sizes, and shapes. These wooden planter boxes are among the most popular options you can find in the market today. This doesn't really come as a surprise considering that these planters are appealing and stylish. You can also customize them into your desired color and this makes them the best addition to both your outdoor and indoor living spaces.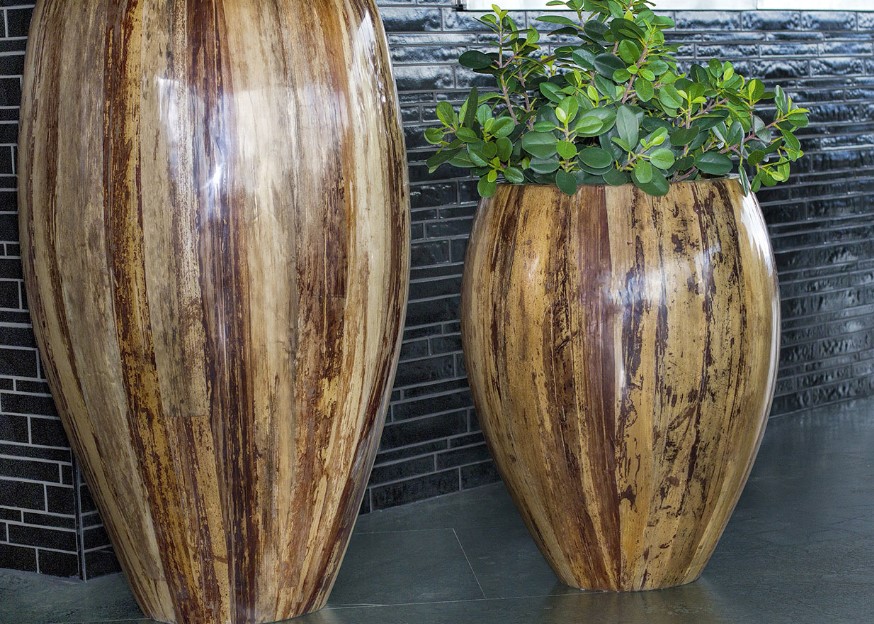 Add a More Natural Charm with Wood Planters
Nothing can beat the natural beauty and charm of wood planters and boxes, whether you put them in your expansive patio or the small balcony of your condo. A carefully chosen planter in durable cedar or long-lasting teak can effortlessly enhance any type of garden décor, whether it is sophisticated or contemporary.
Gone are those days when the only choices available for you to choose from are rough cedar boxes or oak half barrels. You can now find teak planters are rich-looking and elegant, not to mention that these are also long-lasting. Redwood cedar is also typically used for modern gardens as it naturally resists rotting and is also durable.
Painted wood planters are great additions to complement your home's exterior and help make your garden design look more unified. It is best to avoid sealers and stains on your wooden flower pots since these are often toxic to plants.
You can use plastic liners to help lengthen the lifespan of your wooden planters or you can also use these as cache pots for holding potted plants to make them last longer. One more notable benefit of wooden planters is that they let you combine features such as benches and trellises for a more functional and attractive unit.
Don't miss the following article: Popular Floor Lamp Types to Light Up Your Interior
Characteristics and Benefits of Wooden Planters
These are available in various colors and woods including cypress, cedar, teak, and redwood.
They offer exceptional versatility to be combined with other components in your garden like trellises, seating, or storage.
Cedar and redwood planters could be used with no need to pain as these are rot-resistant.
Wooden flower pots can insulate the roots of plants from the heat of summer sun.
The wooden planters fall between clay and plastic in porosity and weight.
Wooden planters can be lined with plastic for longer or set plants that are already potted inside.
Tips to Maintain Your Wooden Planters
Use extra rust-proof nails for reinforcing the joints of wooden planters.
Use black plastic to line the inside of the planters that are prone to rot with holes at the bottom to ensure drainage.
Use waterproofing agent, paint, or non-toxic stain for treating wooden planters.
Other Considerations
Unlined and unpainted wooden planters are going to rot over time.
Pests usually like to live in wooden flower pots so make sure you watch out for sow bugs and carpenter ants.
Similar Posts From The Same Category: