Warning
: Trying to access array offset on value of type null in
/var/home/hobbies/public_html/wp-content/plugins/contextual-related-posts/includes/content.php
on line
49
Warning
: Trying to access array offset on value of type null in
/var/home/hobbies/public_html/wp-content/plugins/contextual-related-posts/includes/content.php
on line
49
In the world of winemaking, the choice of aging containers significantly influences the taste of the final product. Trends in winemaking, like any other industry, come and go, some of them more obscure than others. However, delving into the details of these trends can be both captivating and crucial for defining the wine's character.
When considering the containers used for aging wine before bottling, the options extend far beyond the conventional oak barrels or stainless steel wine tanks that most people might envision. Each choice made by the winemaker plays a vital role in shaping the wine's unique qualities, making it a complex and intriguing aspect of the winemaking process.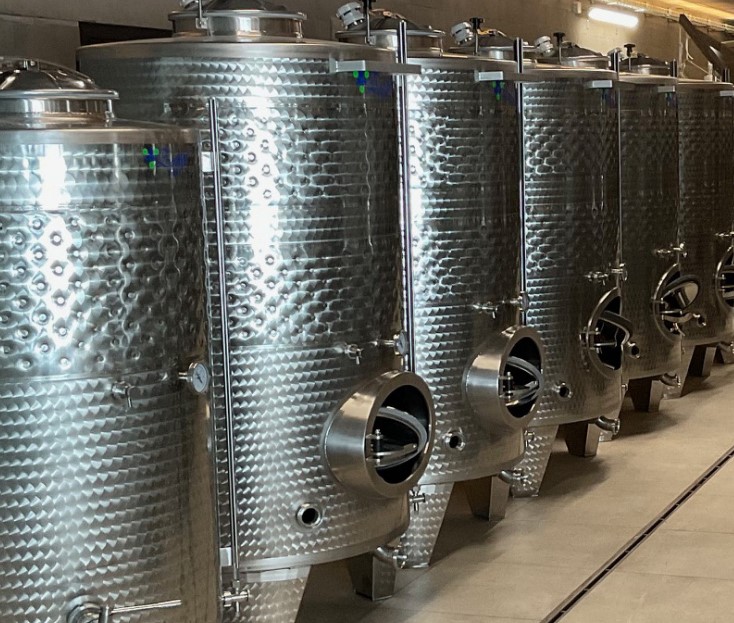 Stainless Steel – The Popular Choice
Among the myriad of options available to winemakers, stainless steel tanks emerge as one of the most popular choices. Their popularity stems from practical advantages – they are easy to maintain and clean, ensuring a hygienic environment for the wine. Additionally, stainless steel tanks have a long lifespan and can be effortlessly kept at the optimal temperature, providing a stable and controlled aging process. These factors contribute to the consistent quality of wines aged in stainless steel, making it a preferred option for many winemakers seeking reliability and precision in their craft.
Exploring Diverse Aging Options in Winemaking
In the realm of winemaking, the choices for aging containers extend far beyond the commonly known oak barrels and stainless steel tanks. While oak barrels are a familiar sight, they represent only a fraction of the global wine production that undergoes aging in wooden casks. Over the past decade, winemakers have witnessed shifts in trends and preferences. Concrete tanks, with their superior thermic inertia, gained popularity, providing winemakers with a stable environment for the aging process.
Following this trend, egg-shaped concrete tanks emerged as a favored choice, praised for keeping lees in constant movement and contributing body to the wine. Currently, amphorae and clay jars, the ancient and "original" containers for winemaking, have resurged in popularity, particularly among enthusiasts of "natural" wines. Amidst these options are numerous variations in materials, sizes, and shapes, presenting winemakers with a wide array of choices.
The Impact of Aging Containers: A Blind Tasting Experiment
Amidst this diversity of aging options, the crucial question arises: what difference do these containers make to the wine? To truly grasp the effect of different aging vessels, one would have to conduct an experiment. Imagine taking the exact same wine and storing it in various tanks, each made of different materials, and then subjecting it to a blind tasting. This methodical approach is the key to unraveling the nuances and understanding how the choice of container influences the wine's taste, aroma, and overall character. Only through such meticulous comparisons can winemakers and enthusiasts alike discern the subtle yet significant differences, if any, brought about by the diverse array of aging options available in the world of winemaking.
Similar Posts From The Same Category: