Warning
: Trying to access array offset on value of type null in
/var/home/hobbies/public_html/wp-content/plugins/contextual-related-posts/includes/content.php
on line
49
Warning
: Trying to access array offset on value of type null in
/var/home/hobbies/public_html/wp-content/plugins/contextual-related-posts/includes/content.php
on line
49
If you're interested in sculpting, but don't know where to start, there are some basic things you need to know. First, you'll need to choose the right tools and materials. Second, you need to have a good understanding of the different techniques involved in sculpting. Finally, you need to practice!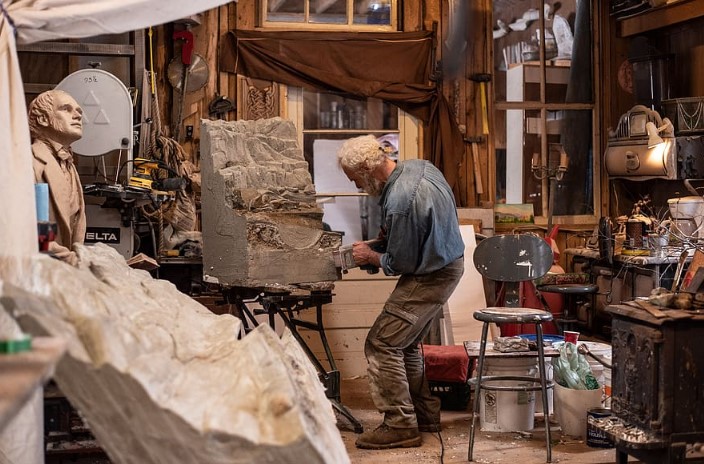 Tools and materials
When it comes to sculpting, there are a variety of tools and materials you can use. The most important thing is to choose the ones that best suit your needs and preferences.
For beginners, we recommend starting with clay. Clay is relatively easy to work with and forgiving if you make mistakes. It's also inexpensive, so you can experiment without breaking the bank.
Other popular materials include wood, stone, and metal. Each has its own unique properties that you'll need to take into account when sculpting. For example, wood is softer than stone, so it's easier to carve but won't hold fine detail as well.
As for tools, you can use anything from simple carving knives to power tools like rotary grinders. Again, it's important to choose the right tool for the job at hand. For instance, a rotary grinder will make quick work of shaping clay, but it would be overkill (and potentially dangerous) for carving wood.
Sculpting techniques
There are a variety of techniques you can use when sculpting. The most important thing is to experiment and find the ones that work best for you.
One of the most basic techniques is called additive sculpting. This is where you start with a blank piece of clay (or other material) and add to it until you achieve the desired shape.
Another common technique is called subtractive sculpting. This is where you start with a block of material and carve away at it until you're left with your sculpture.
Finally, there's a technique called casting. This is where you create a mold of your sculpture and then pour liquid metal (or other material) into it. Once the metal hardens, you have your finished sculpture.
Practice, practice, practice
The only way to get better at sculpting is to practice. Start with simple shapes and gradually work your way up to more complex designs. Don't be afraid to make mistakes – that's how you learn.
And once you've mastered the basics, don't be afraid to experiment. Sculpture is all about creativity, so let your imagination run wild.
With these tips in mind, you're ready to start sculpting! So grab some clay and get started today.
Similar Posts From The Same Category: