Warning
: Trying to access array offset on value of type null in
/var/home/hobbies/public_html/wp-content/plugins/contextual-related-posts/includes/content.php
on line
49
Warning
: Trying to access array offset on value of type null in
/var/home/hobbies/public_html/wp-content/plugins/contextual-related-posts/includes/content.php
on line
49
Concrete planters are durable and environmentally friendly investments. Concrete is a heavy material and capable of withstanding elements such as wind or rain. You won't have to worry about your plants being ruined or uprooted by strong winds for example. Plus, because the concrete color is uniform, your planter will look no less visually appealing in case it splinters or gets damaged.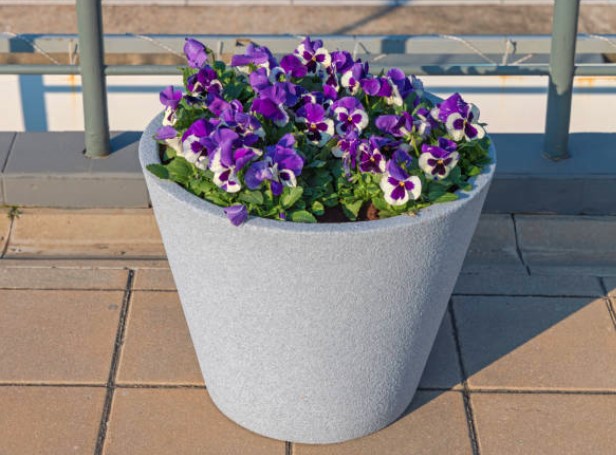 Concrete Pots Offer Excellent Insulation
The concrete color is generally the best for the roots of your plants: darker colors absorb sunlight and heat, making the insulation guaranteed by the material useless. The density of the concrete promotes insulation and will keep the soil surrounding your plants warm during the cold season. Thick walls create a barrier to prevent water leaking from planters, something which could cause damage to your home, patio, or planter itself.
Concrete Pots come in a Variety of Sizes
For heavier plants and trees, concrete planters are ideal for their weight and volume. Large greenery requires a deep pot to allow enough room for the roots to grow without crowding. A large planter with an attractive design can drastically expand the size of your garden or provide an excellent solution for filling empty space at home. Compared to other materials, concrete creates a more elegant atmosphere that is perfect in any situation.
Similar Posts From The Same Category: