While Hubelino marble run won't push your kids to the top of their class overnight, there are still a lot of things that they can learn from these toys.
Here are some of the things that marble runs will be able to help with: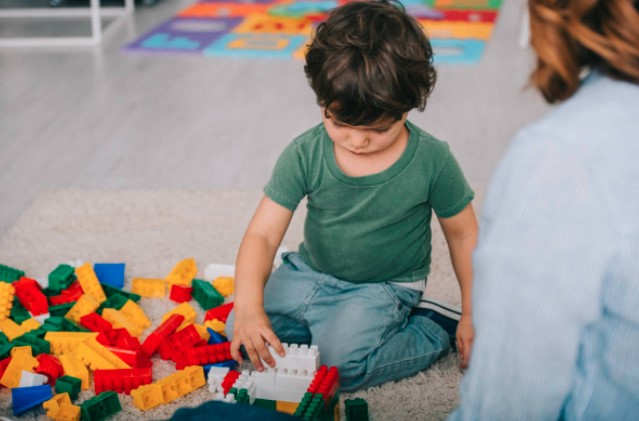 Collaboration
If you have two or more kids or your only child is playing with a friend, collaboration and sharing skills become extremely essential. Many marble runs won't endure boisterous play but through working together with other kids, your child will learn about teamwork, collaboration, and compromise even if the other child has a different idea for building the marble run.
Following Instructions
This is something that everyone has to do, especially as your child grows older where they will need to take exams that require them to follow all the instructions given. Every Hubelino marble run kit comes with specific instructions for building different runs, with your child required to closely follow the instructions to develop a working track. More advanced marble runs have complex parts that require more concentration for building.
Motor Skills
There are times when marble runs can become unpredictable beasts. Even the slightest knock can have the whole thing crashing down if this is not built in the sturdiest way possible. Similar to the Jenga game, your child must develop some fine motor skills as they place the blocks, particularly when the marble run grows even bigger.
Patience
It may take up one hour for the marble run to be built, depending on the specific size of the Hubelino marble run kit you bought. It calls for concentration and patience since unlike most modern toys today, these runs don't give instant gratification straight out of the box.
Problem Solving
Many marble runs can also be constructed into custom tracks and after your child finished building the manufacturer's suggested tracks, they can now try to build runs of their own. You can make things more challenging for them by asking them to make the highest run they can, build a track using a limited number of pieces, or build a run that will take the longest amount of time for the marble to reach the bottom from the top.
Spatial Thinking
With marble runs built in three dimensions, it is important for kids to learn the effects of every single block. Marble runs that are more complex have blocks that could send off the marble in various directions. The ability to visualize the effect of a block on the marble's path as the marble run is built is a critical aspect of spatial thinking.
Other Skills
Teenagers and older children are not just directly limited to skills related when it comes to envisioning and constructing a marble run. You can find many videos online of older children who create huge marble runs traversing all over the house. Such runs can take plots of careful planning and several days to construct.
You see, a Hubelino marble run can offer a lot of benefits for kids of all ages!
Similar Posts From The Same Category: